ADS Headquarters and Fleet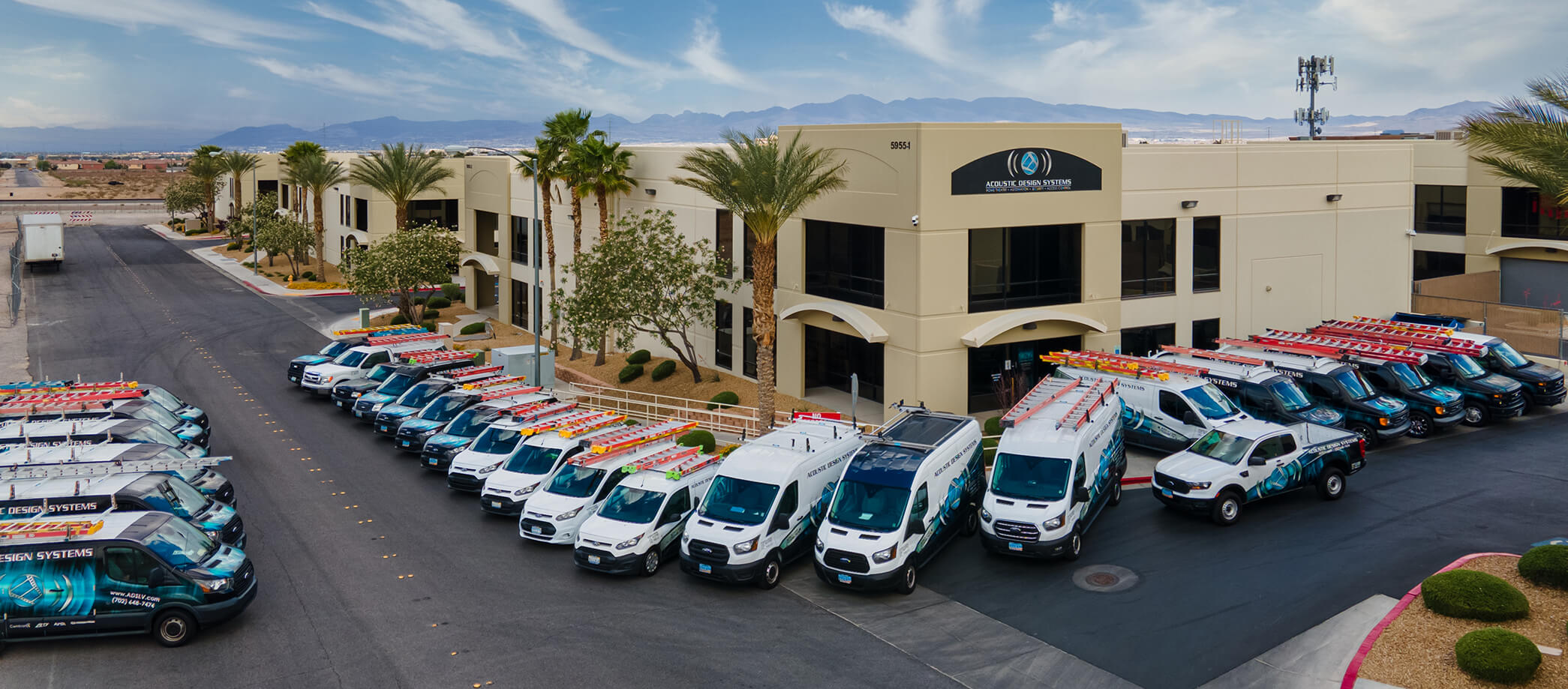 Our goal is to turn every project we take on into a lifelong client relationship. Now in business for nearly 20 years, we have the experience and expertise to guide our clients to make their dream technology system become a reality and provide a memorable customer experience.
We are proud to have built a team of experts, who truly take pride in the Acoustic Design brand and the product we deliver. We work hard every day to exceed our client's expectations by engineering reliable integrated audio, video, security and smart home automation systems that are both simple to use and perform impressively.