Experienced business and marketing consultant, Amanda Crigar, brings years of industry experience to the team.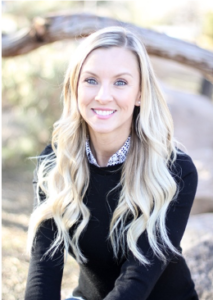 Las Vegas, Nev. – Acoustic Design Systems (ADS), Las Vegas' industry leader in commercial and residential home automation and security solutions, announces the hiring of Amanda Crigar as the company's Director of Marketing and Business Development.
In response to company growth and the launch of new services, ADS has expanded its executive team to support new marketing initiatives and cultivate new business. As Director of Marketing and Business Development, Crigar rounds out the company's executive team including Christopher Sterle, Owner and CEO; April Piscezek, Controller and Vice-President; and four sales representatives.
Crigar recently joined ADS permanently after 10 years of consulting with the company on business development, strategic planning and marketing initiatives. In this new role, she will be responsible for managing the company's marketing, overseeing sales and developing new business opportunities.
Crigar brings with her more than 15 years of industry experience including advertising, sales, security and business operations. Certified in Salesforce, Security Values and Ethics, Civil Treatment for Managers, Crigar is a Community Association Institute (CAI) Nevada Educated Business Partner, a Certified Continuing Education Instructor with the Custom Electronic Design & Installation Association (CEDIA), American Institute of Architects (AIA), American Society of Interior Designers (ASID), and Interior Design Continuing Education Council (IDCEC); and is active with local industry organizations including the Professional Women in Building Council, Southern Nevada Home Builders Association, NAIOP of Southern Nevada and the Henderson Chamber of Commerce.
More information about Acoustic Design Systems is available by calling 702-648-7474 or visiting www.ADSLV.com.
About Acoustic Design Systems:
Founded nearly two decades ago, Acoustic Design Systems (ADS) is the industry leader in commercial and residential home automation and security solutions. With 45 expert technicians and 25 service vehicles, ADS specializes in providing revolutionary, custom-designed solutions to fit every lifestyle, including integrated room controls, audio and visual entertainment systems, security and monitoring systems, fire systems, controlled access, acoustic panels, thermostat control, lighting and shade control and much more. The company offers support from start to finish, including design consultations, installation and tech support.
ADS is the exclusive home automation and security partner for Toll Brothers and has partnerships with William Lyons Homes, Jewel Homes and Pardee. ADS has worked on several commercial projects throughout Las Vegas including at Las Vegas Design Center, Caesars Entertainment and SouthBeach Apartments. For more information, visit www.ADSLV.com, and follow on Facebook, Twitter and Instagram.