Automation & Security company adds 14 employees to handle consumer demand, and
continues to expand staff
Implements new services with new safety measures due to coronavirus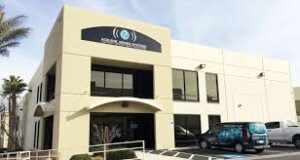 Las Vegas, Nev. – Due to unprecedented growth, Acoustic Design Systems (ADS), Las Vegas' industry leader in commercial and residential home automation and security solutions, announces it has expanded its team and continues to search for more qualified staff. With many people sheltering at home, the smart home and commercial automation and security industry has experienced a surge in customer demand for upgrading and implementing home and office technology.
"We are grateful that our business is valued by our customers, even in the toughest of circumstances. The loyalty exhibited by our existing and new clients has allowed us to keep our doors open and provide employment for many in Las Vegas. In fact, with the surge in demand for smart home and security systems we hope to add even more people to our team over the next few months," said Christopher Sterle, founder and CEO of ADS.
To accommodate the growth, ADS has increased staffing by more than 25 percent, hiring 14 new technicians, service members, programmers and sales team members. In their roles, new team members are responsible for handling business development, installations and technical support throughout the Las Vegas valley.
Each new employee brings a variety of experience within the audio video and security industries, and is committed to growing within their fields and supporting the local business community. Sales team employees are members of the Southern Nevada Home Builders Association, NAIOP Commercial Real Estate Development Association of Southern Nevada, and Henderson Chamber of Commerce, as well as industry specific organizations. Technicians and other field staff will earn industry certifications with Control4, Savant, Parasol and other smart home and automation technology manufacturers, and are OSHA certified.
To learn more about the employment opportunities available at Acoustic Design Systems please visit www.ADSLV.com.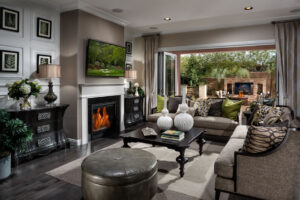 New Services & Safety Measures
When the pandemic hit, ADS adapted and created a new service for both existing and new clients. Virtual appointments allow sales consultants and technicians to address and discuss a client or potential client's network, security systems and audio video needs in order to remain connected, safe, and entertained while adhering to social distancing mandates.
As the exclusive home automation and security partner for Toll Brothers and other home builders, virtual appointments are also available for new homebuyers interested in discussing home automation and security systems.
Additionally, ADS recently launched a comprehensive monthly virtual service plan for maintaining smart home technology systems in mid-market homes, high-scale custom homes and commercial facilities. This all-encompassing, 24/7, innovative service plan allows for technical support staff to remotely monitor and repair clients' residential or commercial automation networks, which can include a number of connected IP devices such as smart TVs and home entertainment systems, security cameras, video doorbells, automation systems, thermostat controls, lighting controls and much more.
Offered as a monthly subscription, the new service plan allows for social distancing, enabling technicians to continually monitor the system's health and device connectivity any time day or night.
More information about Acoustic Design Systems is available by calling 702-648-7474 or visiting www.ADSLV.com.
About Acoustic Design Systems:
Founded nearly two decades ago, Acoustic Design Systems (ADS) is the industry leader in commercial and residential home automation and security solutions. With 45 expert technicians and 25 service vehicles, ADS specializes in providing revolutionary, custom-designed solutions to fit every lifestyle, including integrated room controls, audio and visual entertainment systems, security and monitoring systems, fire systems, controlled access, acoustic panels, thermostat control, lighting and shade control and much more. The company offers support from start to finish, including design consultations, installation and tech support.
ADS is the exclusive home automation and security partner for Toll Brothers and has partnerships with William Lyons Homes, Jewel Homes and Pardee. ADS has worked on several commercial projects throughout Las Vegas including at Las Vegas Design Center, Caesars Entertainment and SouthBeach Apartments. For more information, visit www.ADSLV.com, and follow on Facebook, Twitter and Instagram.