Updated devices, technology and network advancements are providing new opportunities and trends for current and future smart home owners. But it's always best to know the current trends within the industry. Below are the five top home technology trends for 2020, according to CE Pro Magazine.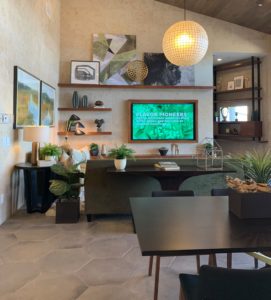 1. Biophilia
This design concept centers on bringing the benefits of nature indoors and the conveniences of interior living to the outside. As manufacturers develop new health and wellness technologies for the home, integrators continue to create solutions that connect our outdoor and indoor worlds, such as outdoor entertainment systems that include hidden speakers, in-ground subwoofers and speakers with integrated lighting.
2. Landscape Lighting
Transform your backyard by installing exterior landscape accent lighting. Outdoor lighting systems are increasing in demand and use durable finishes, ornate designs and powerful LED lamps that are fully automated and controllable just like "smart" interior lighting fixtures.
3. 8K Video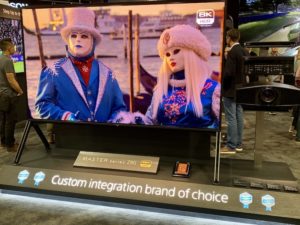 Launched in 2019, manufacturers are continuing to roll out new 8K products as the adoption of new television displays is slowly and steadily growing. These 8K TV's will transform viewers' experiences with almost 8,000 pixels of horizontal resolution width.
4. 5G / Cellular Transitions
The smart home automation and industries are getting ready for advanced connections with new 5G networks. The latest generation of wireless technology will provide consumers with higher data rates for quicker downloads, shorter lag time when devices communicate with networks, and increased capability within the home automation and technology industries.
5. Water-Related Systems
From apps with water efficiency statistics to leak detection and water system notifications, integrators are creating new devices, upgrading current features, and installing cool bathroom amenities to offer homeowners better water management methods.
Read more from the original CE Pro Magazine article here.